With a bit of extra polish and tweaking, The Evil Within could have been epic. More narrative, a better camera, and some quality of life necessities would have turned Sebastian Castellanos' journey through a deranged, gory world into a paragon of survival horror. The chance at redemption arrived with The Evil Within 2. Interestingly, Sebastian's personal journey is a story of redemption. The sequel is better than the predecessor, but it's still shy of greatness.
Years after the events of the first game, Sebastian Castellanos is at his lowest point. Drowning his sorrows and trauma in alcohol, Sebastian is found by his ex-partner Juli Kidman. Juli informs him that Sebastian's daughter, Lily, is alive. The bad news is that she's acting as the core to STEM; Mobius' chaotic virtual world. STEM has been malfunctioning, and Mobius believes it's due to Lily disappearing. Sebastian is the only one capable of saving her. He is relogged into STEM where new dangers and horrors await in the form of Union: a city that once looked like it came right out of a promotion for Happy Days. Union is filled with monstrosities called The Lost and is literally falling apart. But Sebastian will stop at nothing at finding his daughter. The story is familiar. Sebastian's gruff attitude doesn't soften unless his daughter is brought up, but he has more commentary and personality. Juli is as stone cold as always. The supporting cast is mostly comprised of faces that are one note, but they serve their purpose in helping the story move along. During his journey, Sebastian will come across old files and emails that further explain the problems throughout Union and Mobius. Truly, it's the villains that take the stage. They're deranged beyond repair and wish to use STEM to create their own utopia. It's satisfying watching Sebastian cuss them out and eventually take them down.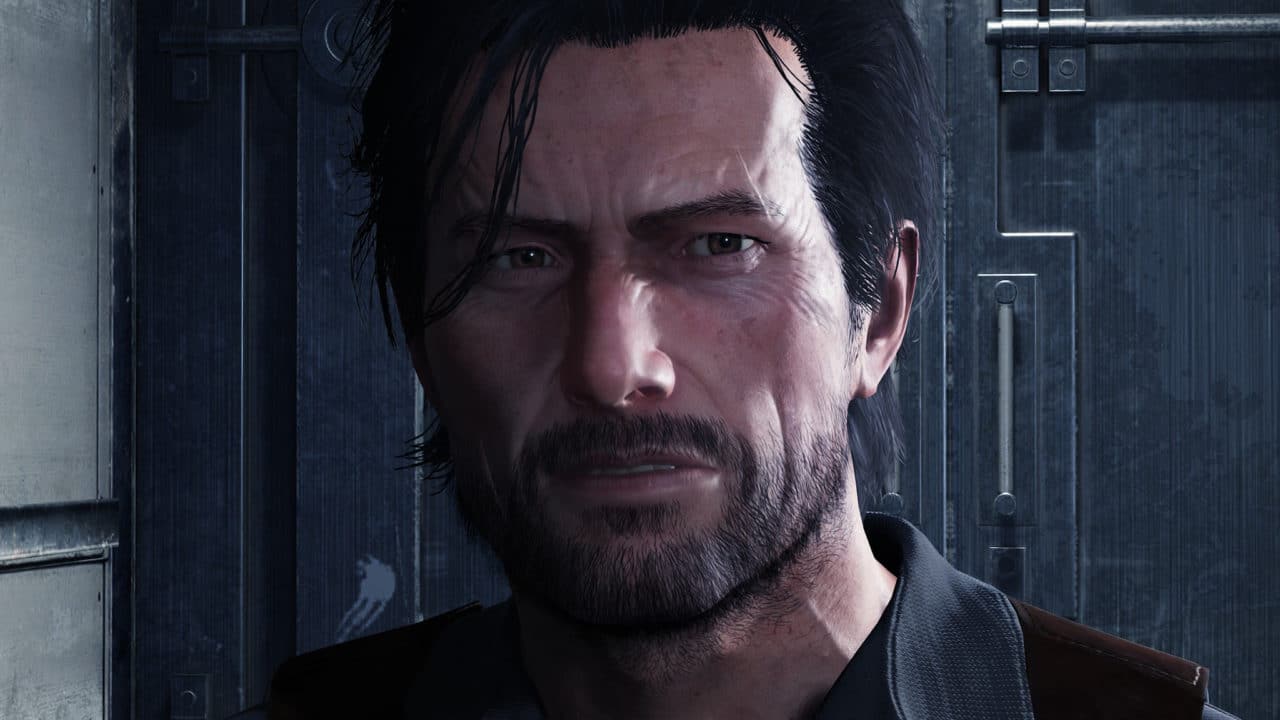 Of course, getting to them isn't going to be easy for those that dive in. The Evil Within 2 lets you access multiple difficulty options, but the challenge is always there. Once you finish the first chapter, you'll start to understand that you need to play smart to survive. You need to conserve ammo. You need to be sneaky. You need to rely on stealth kills to take down most enemies. You need to explore your surroundings for anything that you can find to help you. This isn't just limited to ammo. There are herbs that can be made into healing items, and spare parts that can be made into extra ammo. Locker Keys have made a return but finding all 32 of them requires extra careful attention. Interestingly, parts of The Evil Within 2 tend to favor an open-world style of gameplay and exploration. In the third and longest chapter, Sebastian's mission will be clear. However, there's a whole town to explore. It's filled with enemies, but at the same time, it's filled with rewards that are worth the risk of exploration. Enemy AI is sharp, and they hit hard and fast. It gives room for some clever strategies for fighting or fleeing. After the third chapter, things start to get more linear. I appreciated both styles. The open world style wasn't the typical open world nonsense with endless walking and nothing to do. The linear areas were filled with more secrets than met the eye. No matter where Sebastian lands, the world of STEM is unpleasant. Blood, gore, rust, and decay are everywhere. And, enemies only have one thing in mind: a quick death for Sebastian.
So, what can our hero do? Once again, he has a variety of firearms available, as well as a crossbow. This crossbow can fire various bolts that have helpful effects: electrifying multiple enemies, creating a smoke screen, freezing the area, and more. All of his weapons and bolts can be upgraded with parts. It's an expensive endeavor, so you need to plan where you put your hard-earned resources accordingly. Finally, the mysterious green gel has returned to allow Sebastian to become more powerful in terms of combat ability, stealth ability, athleticism, health, and regeneration. There is a generous number of Safe Houses that allow Sebastian can restore his health, perform upgrades, and take a much needed breather from the chaos outside. Finally, multiple save slots and a handy autosave system let you experiment with the best way to conserve ammo and take down any opposing goons.
Unfortunately, not all avenues of survival were fully fleshed out. For instance, the early stages of Union are filled with cars. Sebastian can bust car windows with his knife and honk the horn. In theory, this would distract enemies so he could lure them or make an escape. Sadly, it never works. Similarly, throwing empty bottles only works when they land directly in front of an enemy. The game promises multiple ways to reach a goal. In reality, my experience taught me that the best way to handle things is to run to an enemy, lure it, take cover, wait for it to turn around, and go in for the kill. If you've played Tenchu, then you'll have a major advantage. As expected, Sebastian still isn't the most agile hero around. He tires easily, and the camera doesn't do have him any favors when a narrow escape is necessary.
The Evil Within 2 features some gorgeously unsettling locations. Union and its constant state of disarray is one of them. Additionally, there are abandoned labs, eerie houses, busted shops, and an otherworldly dungeon that looks like it came from the Dark Ages. Within each area are enemies that look as terrifying as they hit. The Lost are the most common, but they never stop being frightening. My favorite enemy is the Harbinger; a flamethrower wielding monstrosity that spews as much fire as it does religious nonsense. The game's audio is atmospheric. In fact, I prefer it when the game lacks any music since it adds to the tension. Voice acting is top of the line, which isn't a surprise.
My first time through The Evil Within 2 took me about 15 hours on the Survival level of difficulty. There were a few deaths, and a few curse words thrown around, but overall it was a satisfying experience. And, it's one I look forward to revisiting. Whether it's on a harder difficulty or not remains to be seen, but there were tons of things I missed that I'd like to claim in a replay. Those that enjoy achievements and trophies will have to steel themselves for the challenge of Classic difficulty. I'm glad that The Evil Within received a sequel. I'm hopeful that the series continues in this direction, because there's some good stuff here. Any fan of survival horror will enjoy what the game offers even if all its potential isn't realized.
Overall, 8/10: A solid survival horror game that has plenty of tension and shock, The Evil Within 2 manages to make up for some of its predecessors' faults. Once again, more polishing would have skyrocketed it to the top.