I remember when the Final Fantasy Anthology was announced for the PlayStation. The idea of both Final Fantasy V and Final Fantasy VI getting released together at the same time in one, compact collection seemed like something futuristic. Then, Final Fantasy Chronicles was released. And then there was Final Fantasy Origins. What once seemed like an innovative idea to release multiple games in one collection slowly became commonplace. It wasn't just limited to Final Fantasy, either. Name a classic series, and chances are there's a collection for it somewhere. So, how does yet another collection of Final Fantasy games measure up? Is it worth the price? I would say so. The Final Fantasy I – VI Pixel Remaster Collection has polished, updated versions of classic titles and some added boons that make them easy to play for anyone.
Obviously, I won't be diving into each title's story, characters, or gameplay. For the most part, these have remained unchanged. From what I've seen, there have been minor script tweaks but otherwise the tales and how you go about playing them are unchanged. So, if you've played one version, then you should understand what's in store when you start up a new game. But, I do want to give a special mention to Final Fantasy III. For a lot of us longtime Final Fantasy fans, the only version of Final Fantasy III available was the slow-moving, jank version on the Nintendo DS. Now, we have it presented to us in the best way possible.
No matter which game you decide to start with, the first thing you'll notice is how clean and crisp the graphics are. Plenty of attention was paid to the backgrounds. All of the mountains, forests, rivers, and oceans look better than ever. Spell effects have been glitzed up, too. It's fun to watch classic spells have modernized animations. Character sprites retain their familiar, cozy look. They've received yet another upgrade and look great. The soundtracks got revamped. There isn't much to say here: the music is just as memorable as ever.
But, what else? I'm sure some people reading this review are thinking that they've done this song and dance before. Why bother again? Surely a fresh coat of paint and orchestrated soundtracks aren't enough. One thing that really helps streamline playthroughs are boosts. If you played the recent versions of Final Fantasy VII, VIII and IX, then you'll have an idea of what these are. You can turn off/on boosters as you like. These can provide more experience points and more dropped money from enemies. So, if you really want to blaze through a game then you can take advantage of this option. Conversely, you can make the games more difficult by reducing experience points, enemy drops, and Gil. Fast-forward and auto-battle options allow for quick disposal of trash mobs. Other additions include beastiaries, art galleries, and music players.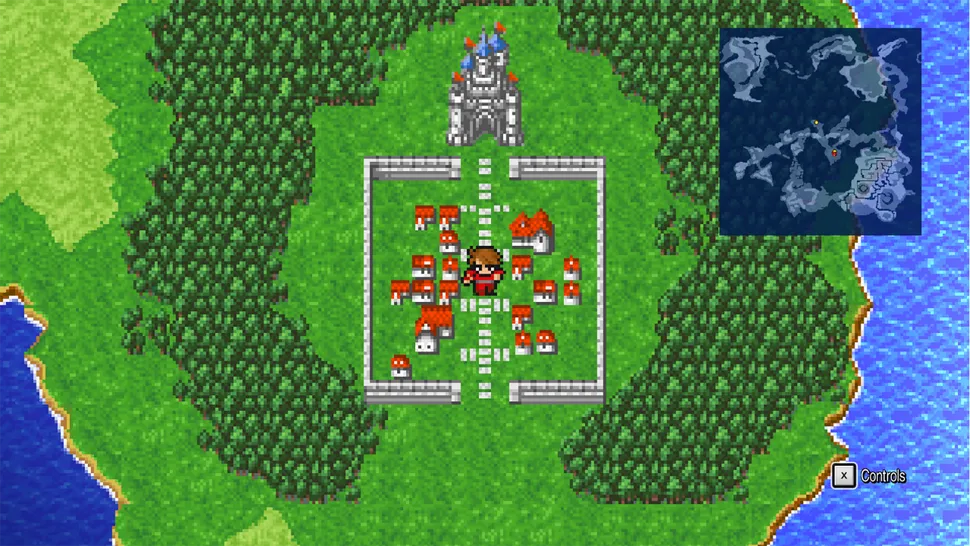 For many, replaying games that have been out since the 1980s will seem silly. They could just as easily replay the original versions, or find a version on another console. For instance, the original Final Fantasy can be played on the Nintendo. Other versions are on PlayStation, Game Boy Advance, PSP, and probably a whole bunch of other consoles I'm not thinking of. Be that as it may, having it and five other games with the same upgrades and features together in one collection just feels right. Note that each title can be purchased individually. But, for collectors and longtime fans of the series like myself, this is an ideal way to have easy access to six classics.
Overall, 8/10: Return (again) to the games that started it all in a nice, compact package complete with gameplay extras to make each game suited to your style.