The Final Fantasy VII & Final Fantasy VIII Remastered: Twin Pack is a Switch exclusive that has enhanced versions of two iconic games from the PlayStation era. If you were to tell me that Final Fantasy VII and Final Fantasy VIII were going to be featured in one collection, I would have never believed you. But, lo and behold – not too different from Final Fantasy Anthology or Final Fantasy Origins, the Final Fantasy Twin Pack is great for fans and/or those not sure where to begin with the series.
I've reviewed Final Fantasy VII and Final Fantasy VIII before. So, there isn't a major need to get into the specifics of each title. Final Fantasy VII is a classic that continues to inspire and impress. It stars a mercenary named Cloud Strife that gets thrust into a battle against the dastardly Shinra Electric Power Company. Eventually, the fate of the planet is put in the hands of Cloud and his friends. The game features classic role-playing and utilizes a magic system revolving around magical stones called Materia. Mixing and matching Materia, and discovering the sheer variety of them, is the game's best feature.
Final Fantasy VIII stars Squall Leonhart, a member of an elite military academy called Garden. Squall and his classmates have to stop the advances of the sorceress, Edea. Often considered a black sheep of the series, Final Fantasy VIII introduces the Junction System. Squall and his crew will junction magic pulled from enemies or magic fonts to Guardian Forces. In doing so, the party's stats will get massive boosts. Furthermore, Guardian Forces can grant the team amazing powers for both in and out of battle.
Both titles have stories are filled with emotion, drama, humor, romance and memorable characters. The scripts weren't changed from the original version, but they hold up well. The major appeal of this collection is that both games are presented in their remastered format. This means crisper graphics and new gameplay features. While Final Fantasy VII retains its awkward appearance outside of combat, Final Fantasy VIII looks great from any vantage point. Characters lack the jagged polygons and look much more realistic.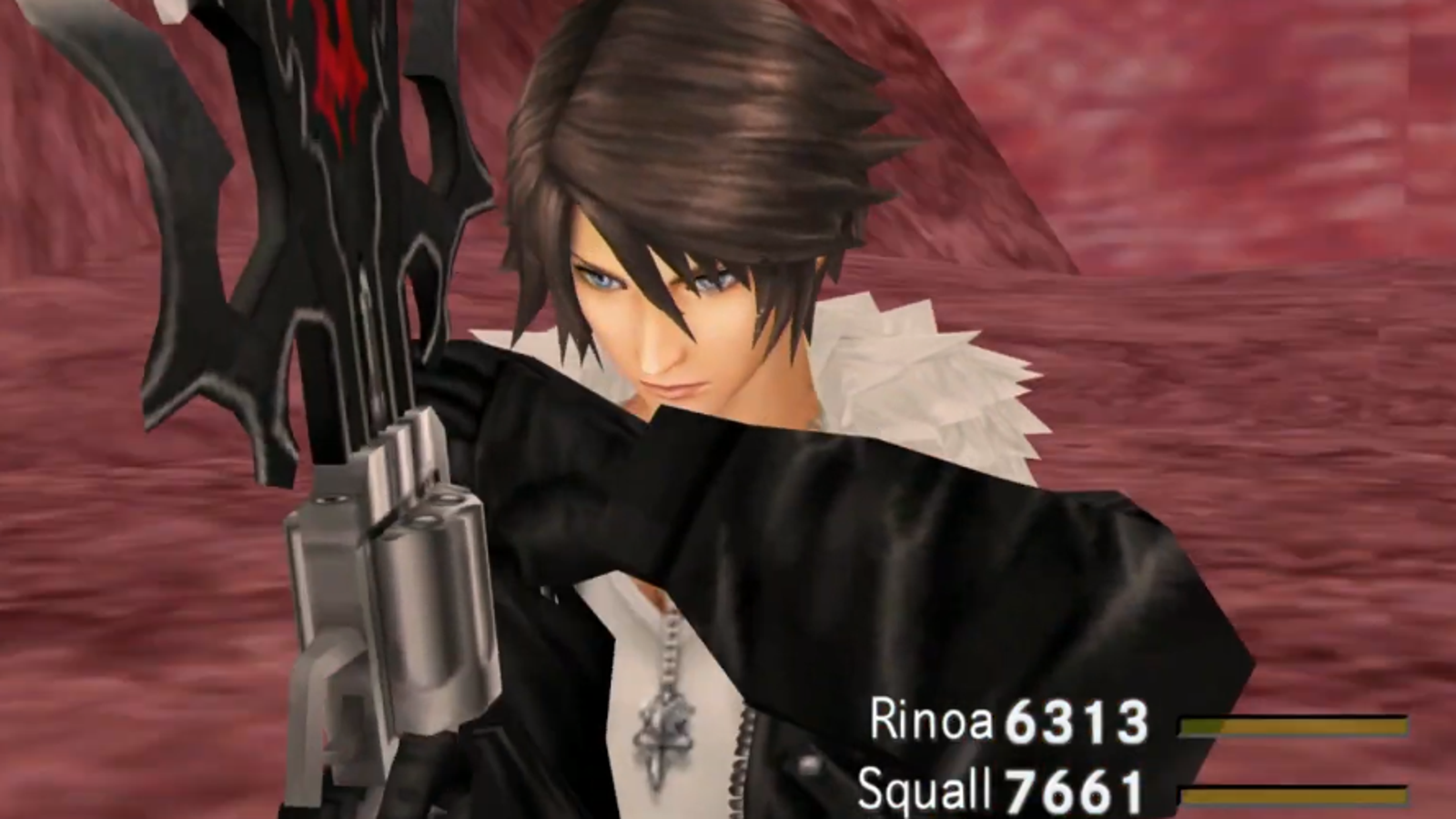 The new gameplay features help move the journeys along at a brisk pace. You can have the game move at triple speed, which is perfect for long summons (FFVII) and/or drawing multiple magic spells (FFVIII). There's also the ability to completely turn off random encounters. Finally, battles can be finished in a snap thanks to a "God Mode" feature. This puts your battle party at max health and with their Limit Breaks constantly at the ready. So, those that got trounced by Emerald Weapon or Omega Weapon can get their sweet revenge by activating God Mode. All features can be easily turned on or off with the push of a button.
The two games can last between 40 and 100 hours since they have multiple side quests and bonuses. This collection is recommended for those that wish to replay these classics with some modern touches, and for those that might wish to experience them for the first time without having to worry about hooking up an older console. The Switch's portability allows you to play them anywhere. It's a highly recommended collection that brings modernness to two games that were already great in their own right. Now, they're even better.
Overall, 9/10: This collection are sick – in the best way possible. Final Fantasy VII and Final Fantasy VIII have been combined into a perfect package.